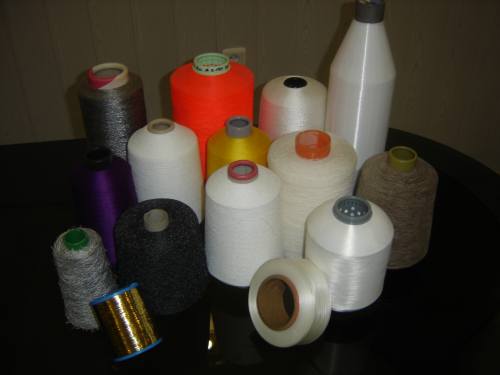 In our company first quality and end off series yarns,parties yarns, and rest yarns available.Our products origin are %90 europa and %10 Turkey.
We can buy your stock lots. You can send your proposal to nazim@canerler.com or
fax: 0090 224 3610330
Polyester : 20 to 3000 denier, all kinds(dyed, natural color, twisted, flat, texturuzed etc.
Polyamid: 20 to 900 denier, muss or cops, dyed and undyed.type 6 and type 6.6
Viskose flament: Bright and mt, all type undyed
Aramid(Industriel Yarn): 150 to 3000 denier
Lycra: Dupont
Baumwolle,Vikose,Acrly, Silk, Woll availabe in our stocks.
Fancy Yarns;
We can buy your stock lots. You can send your proposal to nazim@canerler.com or
fax: 0090 224 3610330